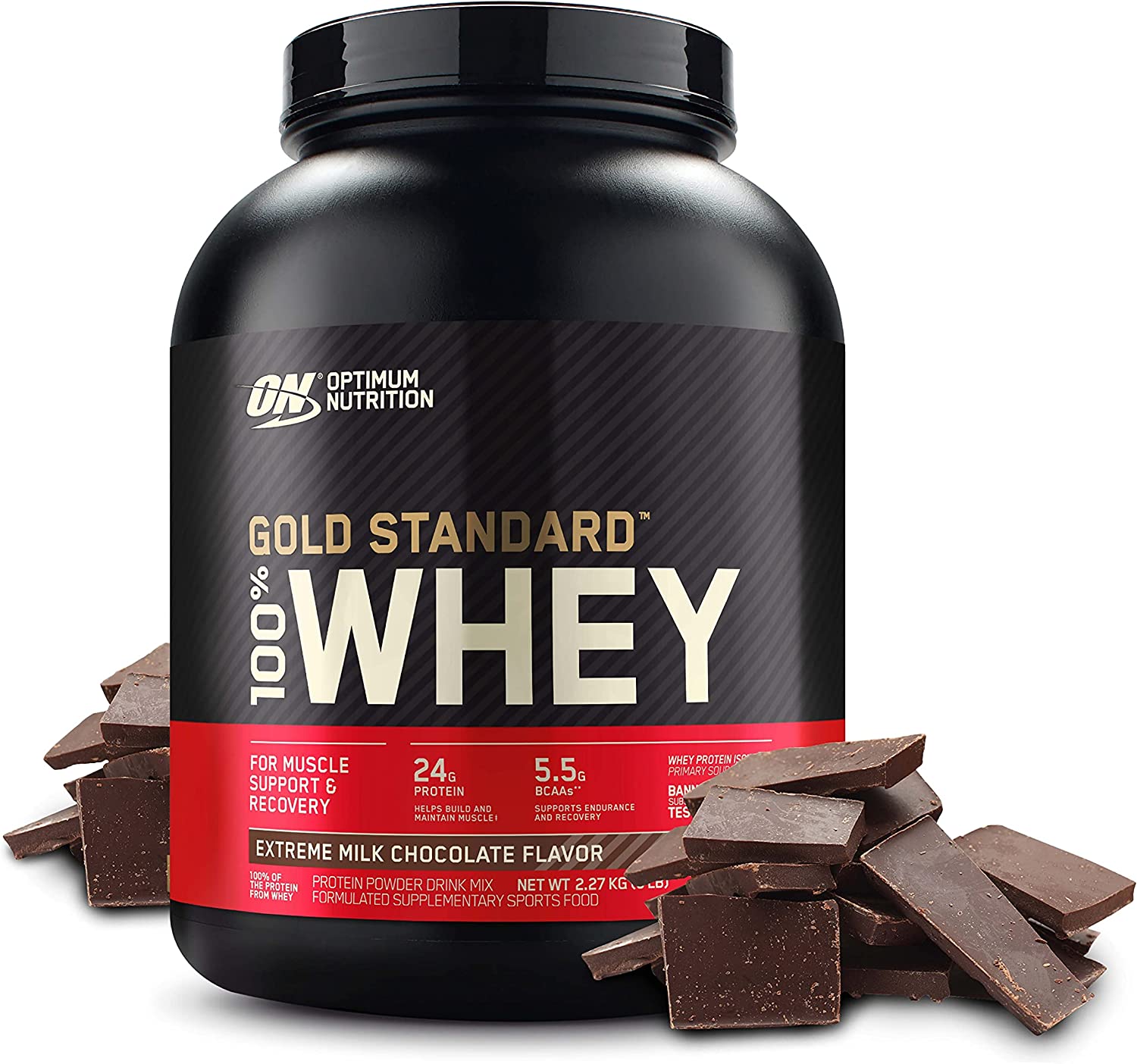 SKU: 115071
ON Lapac 100% Whey Gold 5LB -Extra Milk Chocolate
---
Expiry Date 06/2024

GOLD STANDARD 100% ISOLATE™

To create GOLD STANDARD 100% ISOLATE™, we start by selecting only the highest quality whey protein which undergoes a series of sophisticated filtration processes to 'isolate' out excess fat, cholesterol, and sugar. A portion of this Whey Protein Isolate is then hydrolyzed-broken down into smaller chains of amino acids - for easier digestion. The final product is a fast digesting complete protein containing no more than 1 gram of carbohydrates, zero grams of fat and more than 80% pure protein per serving. We put it in the hard work to assure superior quality, so you can focus on achieving ambitious performance goals.

Beyond the Basics

25 grams of pure whey protein isolate.

1 gram of carbs per serving.

Hydrolyzed and ultra-filtered whey protein isolate.

Each serving of Gold Standard 100% Isolate is composed of at least 80% protein.

Delicious taste in 6-8 fluid ounces of cold water.

*5.5 grams of naturally occurring BCAAs.

4.3 grams of naturally occurring glutamine & glutamic acid.

11.4 grams of naturally occurring essential amino acids.

Informed-Choice is a quality assurance program for sports nutrition products. The program certifies that nutritional supplements bearing the Informed-Choice logo have been tested for banned substances by the world class anti-doping lab, LGC Limited.

Suggested use

Mix 1 scoop (31 g) with 6 to 8 fluid ounces of cold water.

For healthy adults, consume enough protein to meet your daily protein requirements with a combination of high protein foods and protein supplements throughout the day as part of a balanced diet and exercise programme.

Other ingredients

Hydrolyzed whey protein isolate, whey protein isolate, natural and artificial flavor, lecithin, sucralose.

Contains: milk and soy.

Warnings

Notice: Use this product as a food supplement only. Do not use for weight reduction.

Store in a cool, dry place.

Contents sold by weight not volume.

Serving scoop included, but may settle to the bottom during shipping.