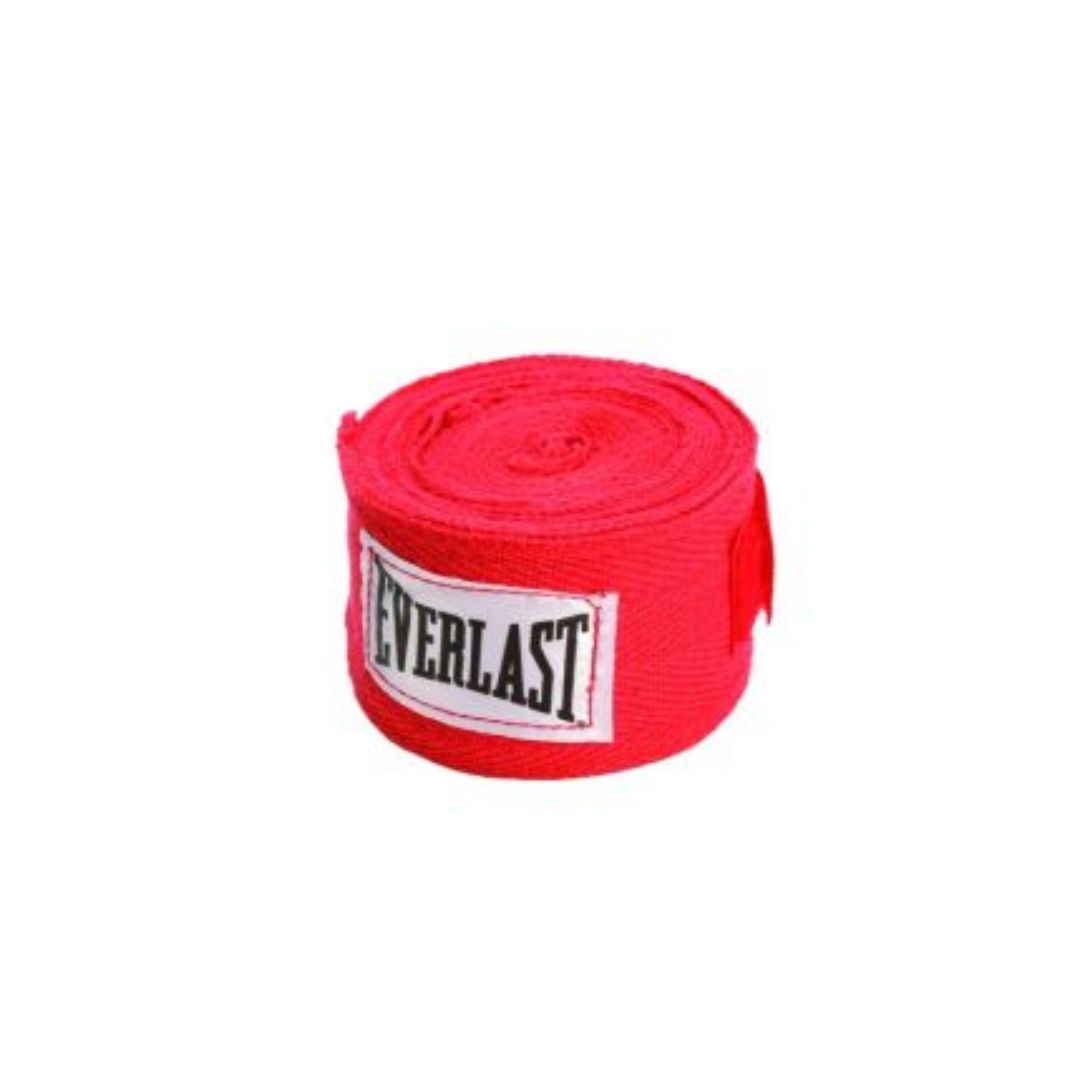 SKU: 445R
Hand Wraps 108'
---
Everlast Hand Wraps 108'
The Everlast 108" Hand wraps feature the traditional design that has been the go-to source of protection for boxers of all skill levels since 1910. 108 inches of machine-washable poly-cotton blend keeps hands safe and wrists supported while training. The thumb strap ensures ease of use with a hook and loop closure for a secure fit. It is recommended that hand wraps are always used under boxing or training gloves for ultimate wrist and knuckle protection. Includes two 2" x 108" hand wraps, one for each hand. Care instructions: machine wash.

Everlast Hand Wraps 108' Unisex


108" length includes thumb loop for proper alignment
100% cotton woven
Velcro closure for secure fit
Designed to Professional and Amateur requirements

Care instructions: machine wash.