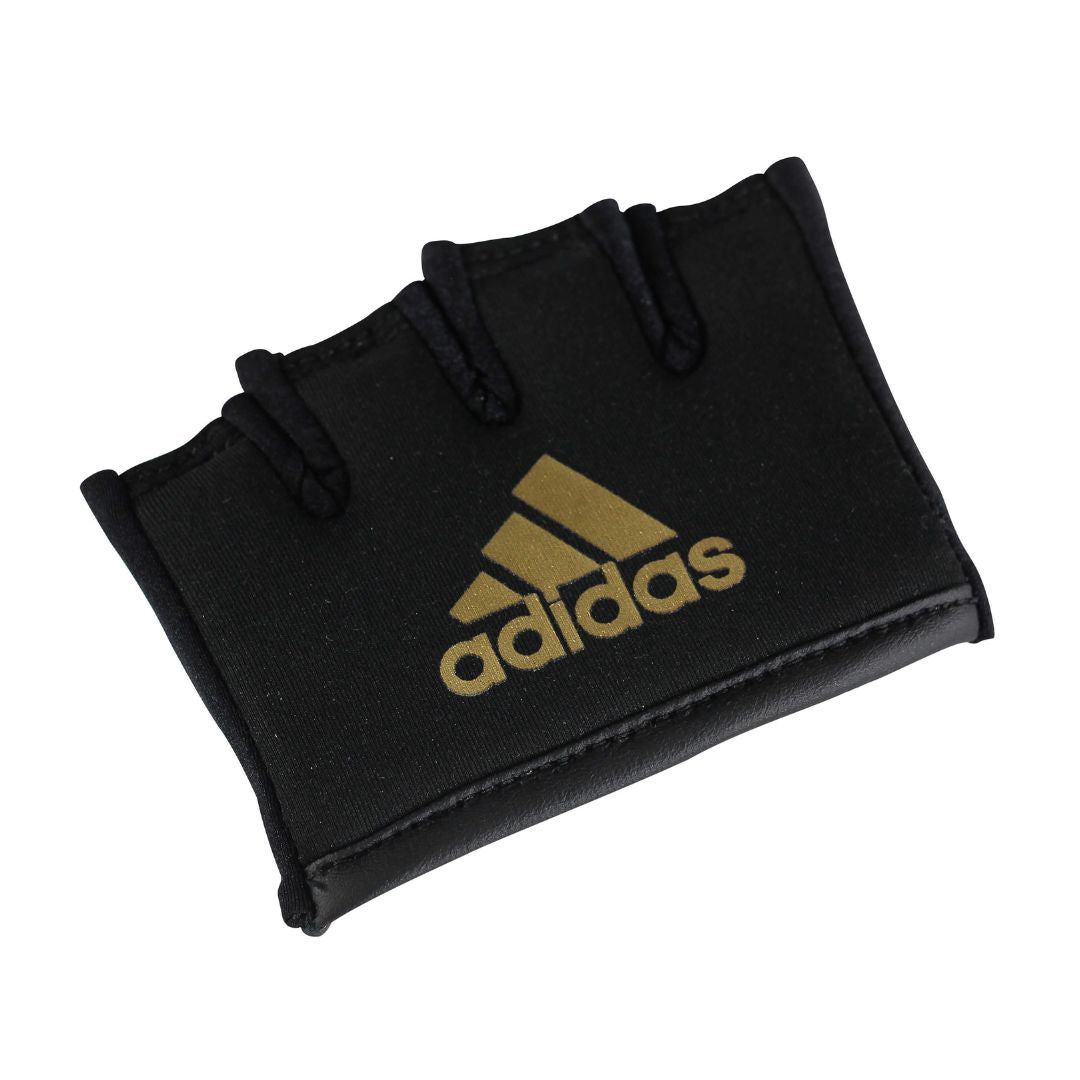 SKU: ADISKS01
Knuckle Sleeve
---
Top quality knuckle sleeve is perfect to wear under your boxing gloves to protect your knuckles while practicing all combat sports. Constructed from neoprene foam. Provided with gel padding to absorb all shocks and give more support to your fist. One size fits all.

 

HIGHLIGHTS

TOP QUALITY

Top quality knuckle sleeve made out of neoprene foam. Perfect to wear inside boxing gloves to protecting knuckles for boxing, kickboxing, MMA, training, punching.

GEL PADDED KNUCKLE

Absorbs the shock and protects the knuckles inside the boxing gloves. Supports your knuckles during your training sessions. Optimal knuckle and fist protection from minor scruffs or blisters.

QUICK PULL ON/OFF

Quick wraps is easy and fast to pull on or off.

UNISEX

Perfect for fighting sports giving the protection you need. Different sizes available. Kindly check the size chart before ordering.

CARE

Wash them after each use and use separate laundry bag for hand wraps. Wash them in the washing machine and let them air dry.

Specifications:

Material: Neoprene foam.

Gel padded knuckles.

One size fits all.