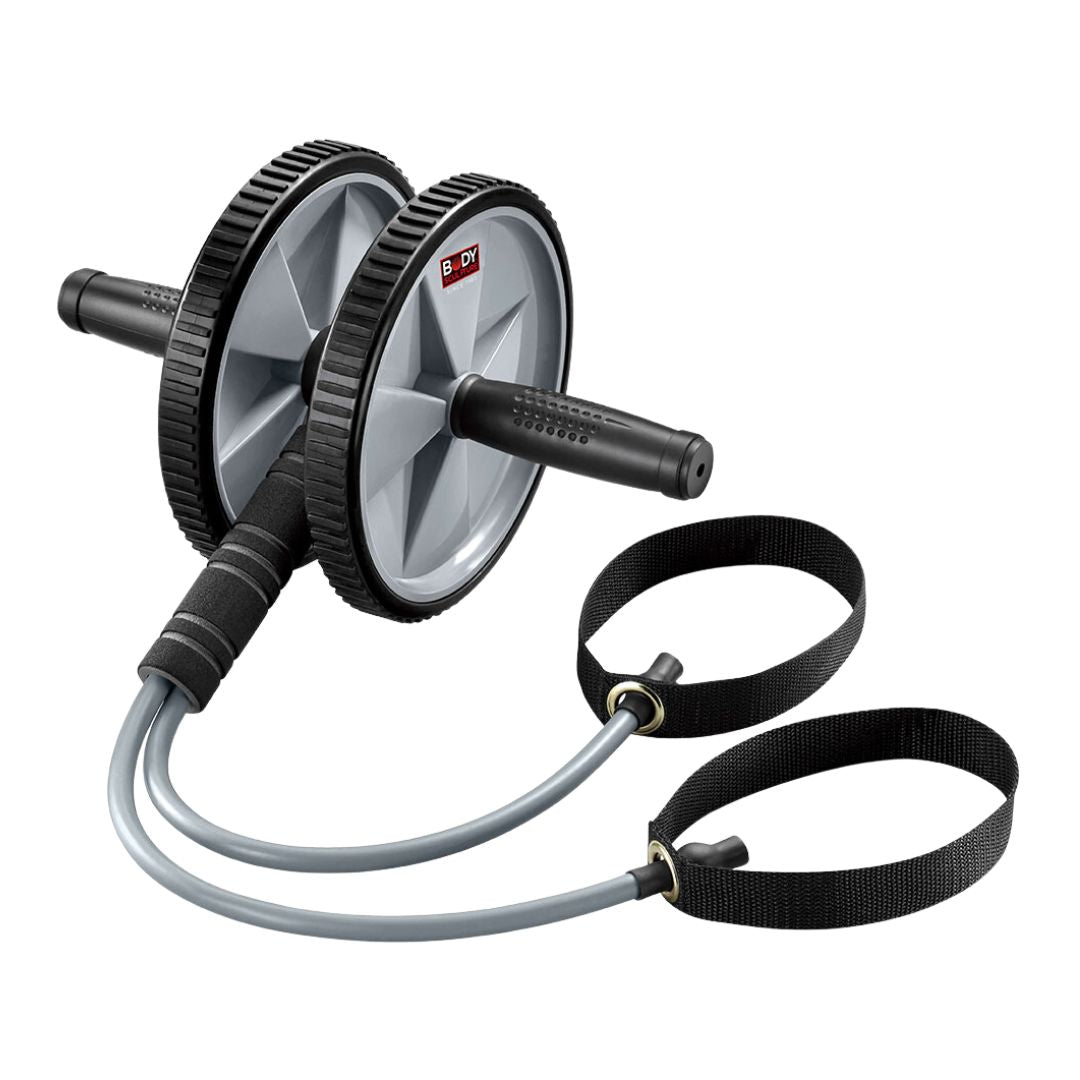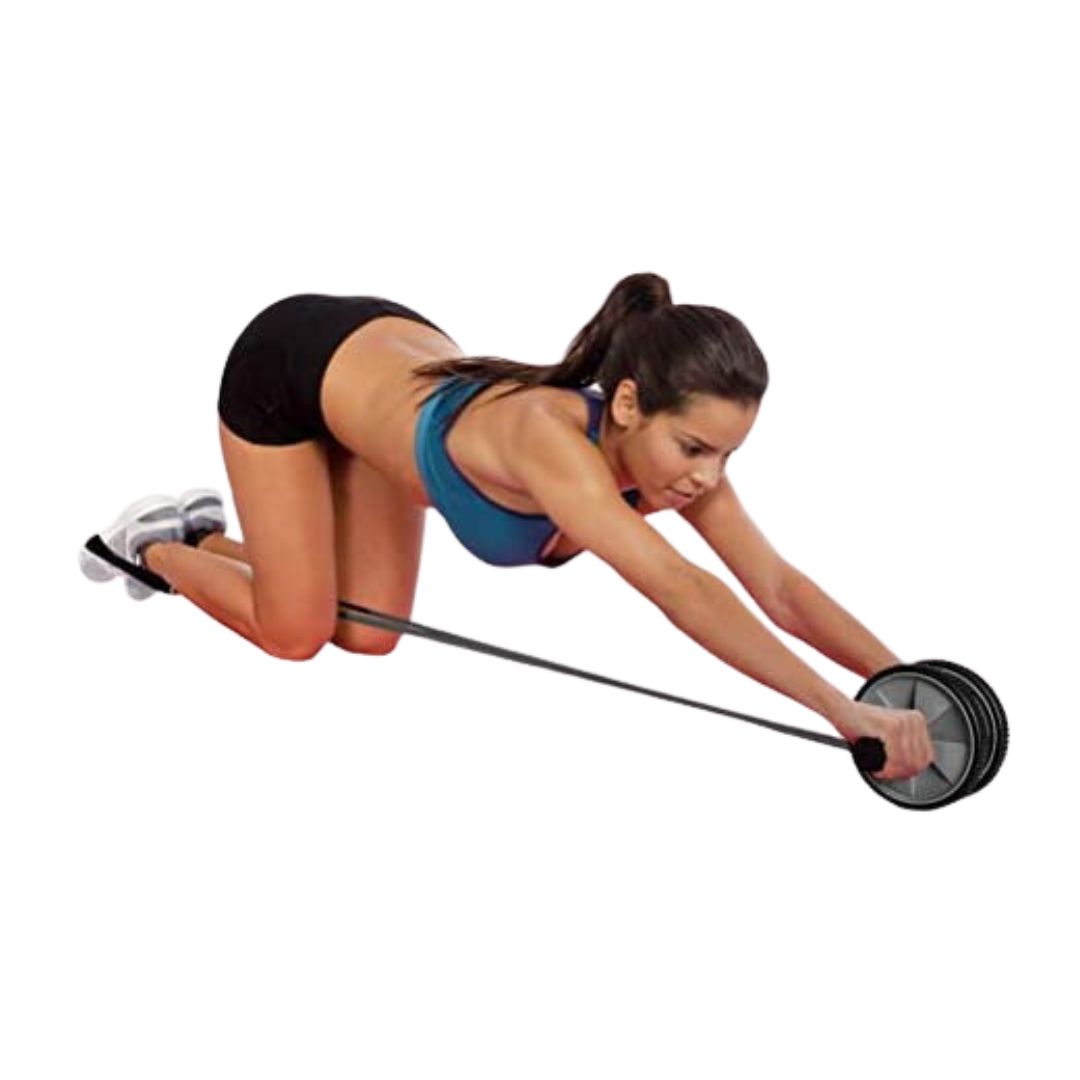 SKU: BB-705
Exercise Wheel With Bungee Cords
---
The Exercise Wheel With Bungee Cords is ideal as your spine maintains its optimal position when your core muscles are well-balanced. From this stable spine position, you are able to retain good posture and provide a solid, centered base from which the muscles of your limbs can move. The bungee cords will add more intensity to your workout session; as it enhances performance via resistance training. Resistance training increases muscle strength by putting the muscles to work against a weight or other kind of resistance. 

Specifications: 


Durable PVC wheel with hand grips and steel rods.

With bungee cords to strengthen your abs and train upper body muscles.

The product features a durable design of PVC wheel with hand grips and steel rods.