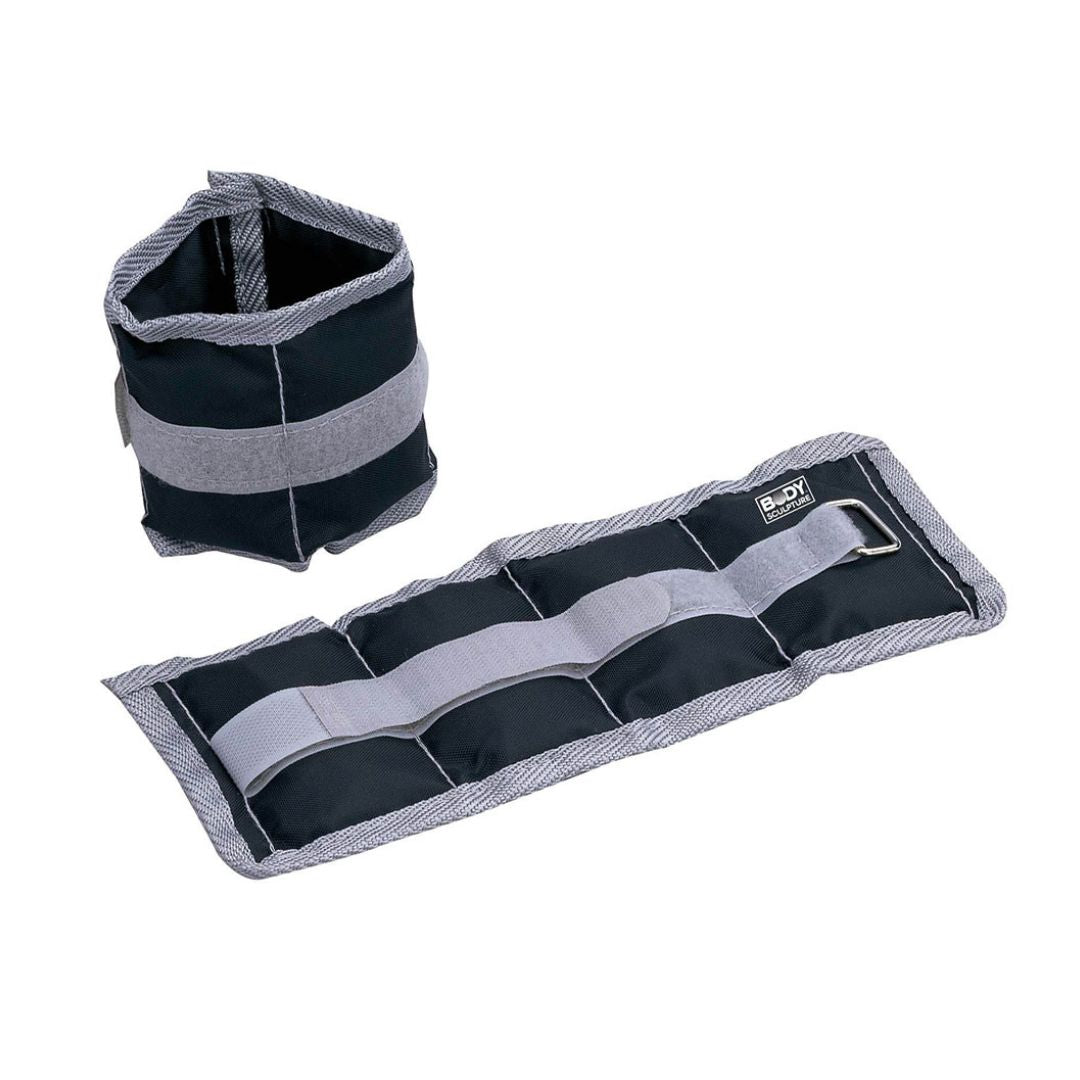 SKU: BB-942
Wrist/Ankle Weights (0.45Kg)
---
Muscle Toning Or Strengthening Aims To Make Muscles Firmer By Tensing The Muscle Fibers Used To Support The Skeleton. Add Extra Resistance And Increase The Intensity Of Your Workout To Maximise Your Potential. Wrist And Ankle Weights Are Great Help In Toning And Shaping The Body. Ideal For Jogging, Aerobic Or Toning Exercises

Specifications:

Material: 

Heavy Nylon Covered With Full Velcro Closure Straps. 
Weight: 0.45 Kg Each (0.9 Kg The Pair). 
Color: Black/Grey.