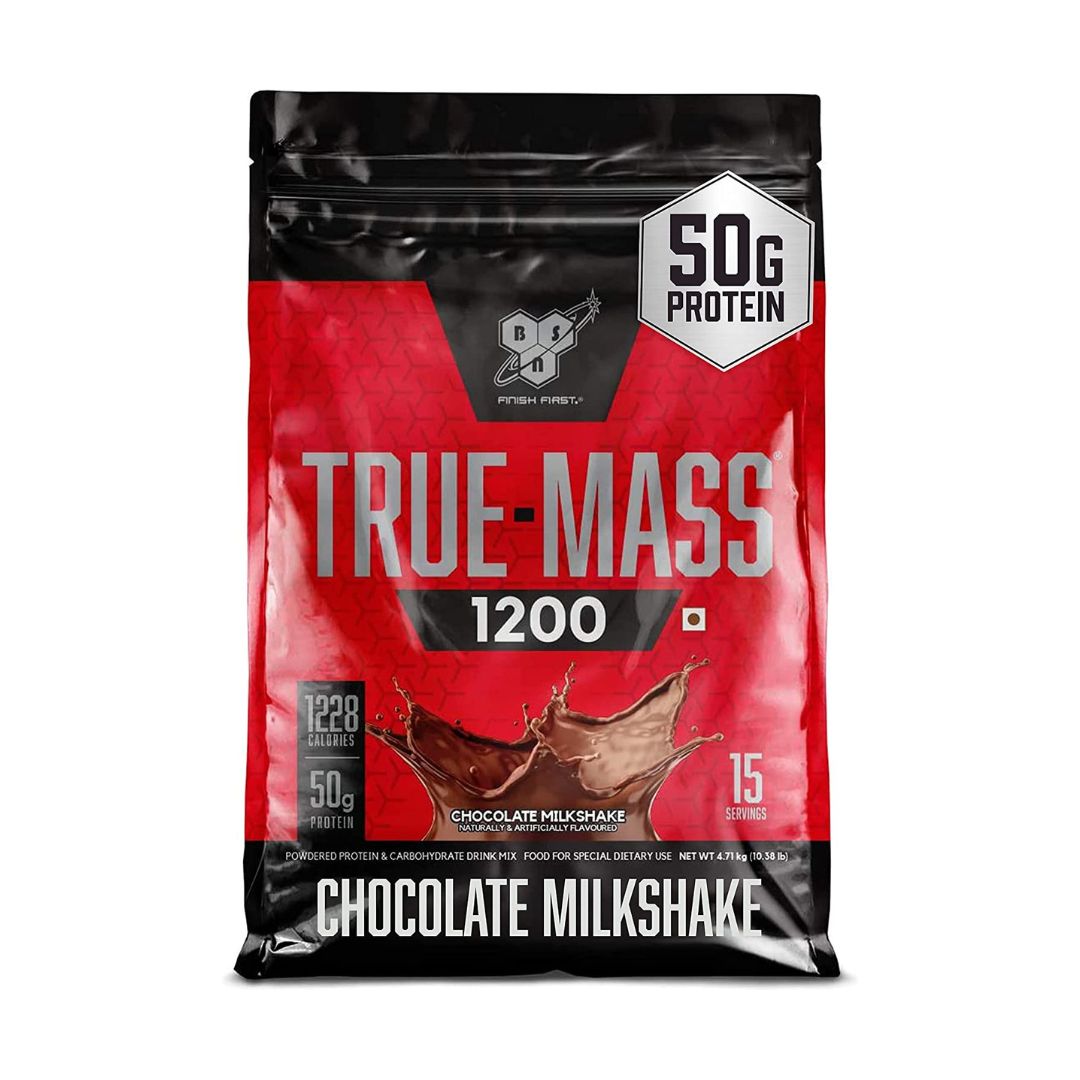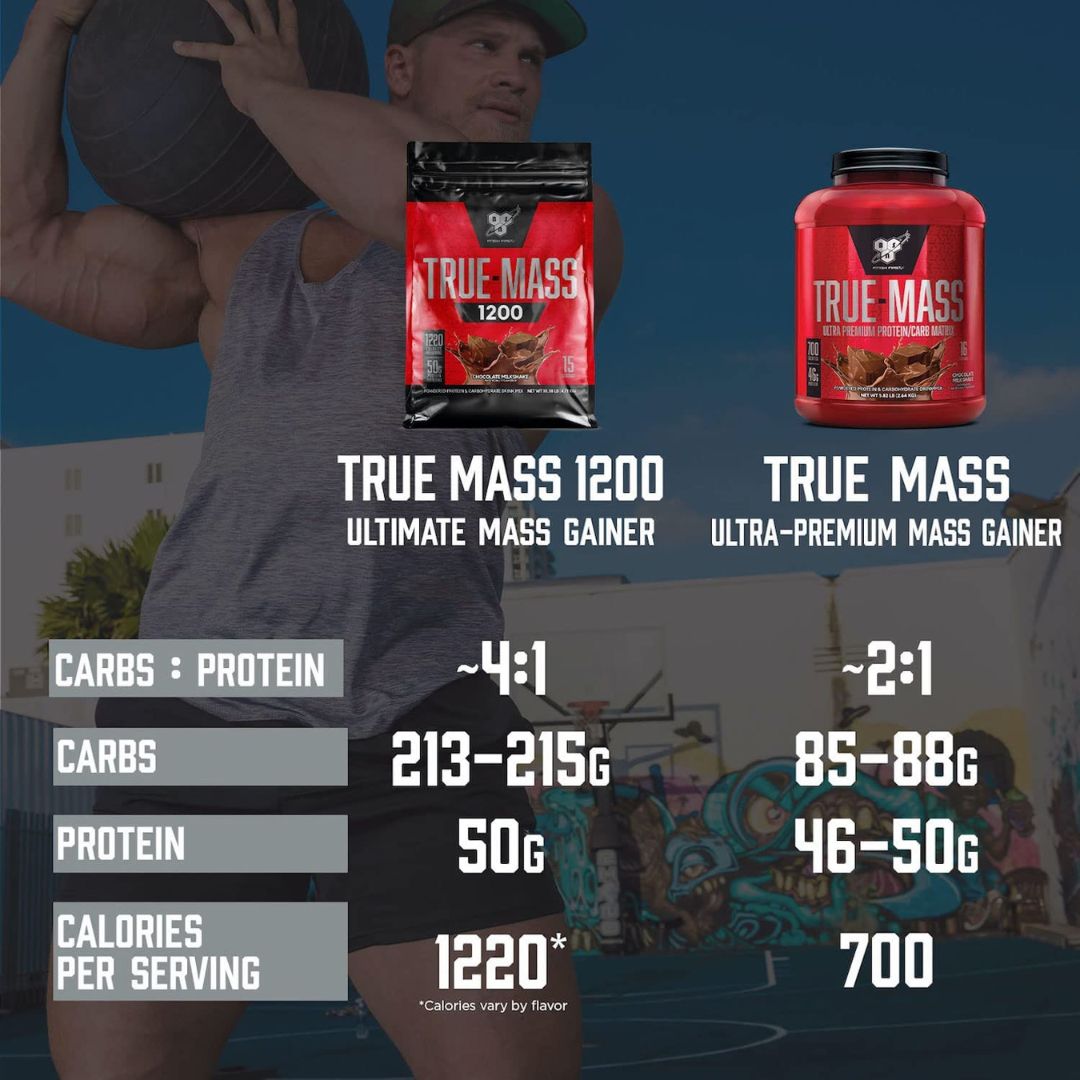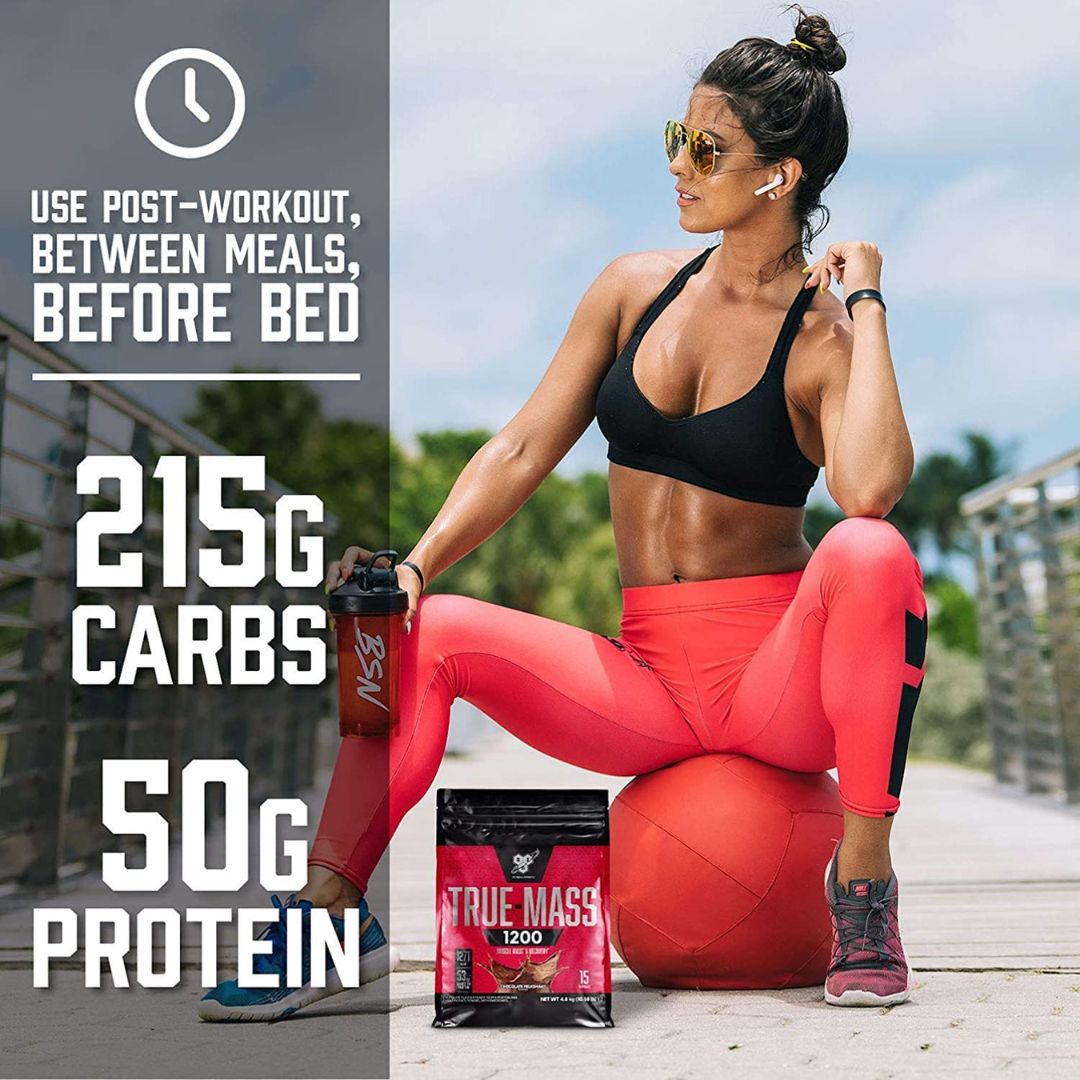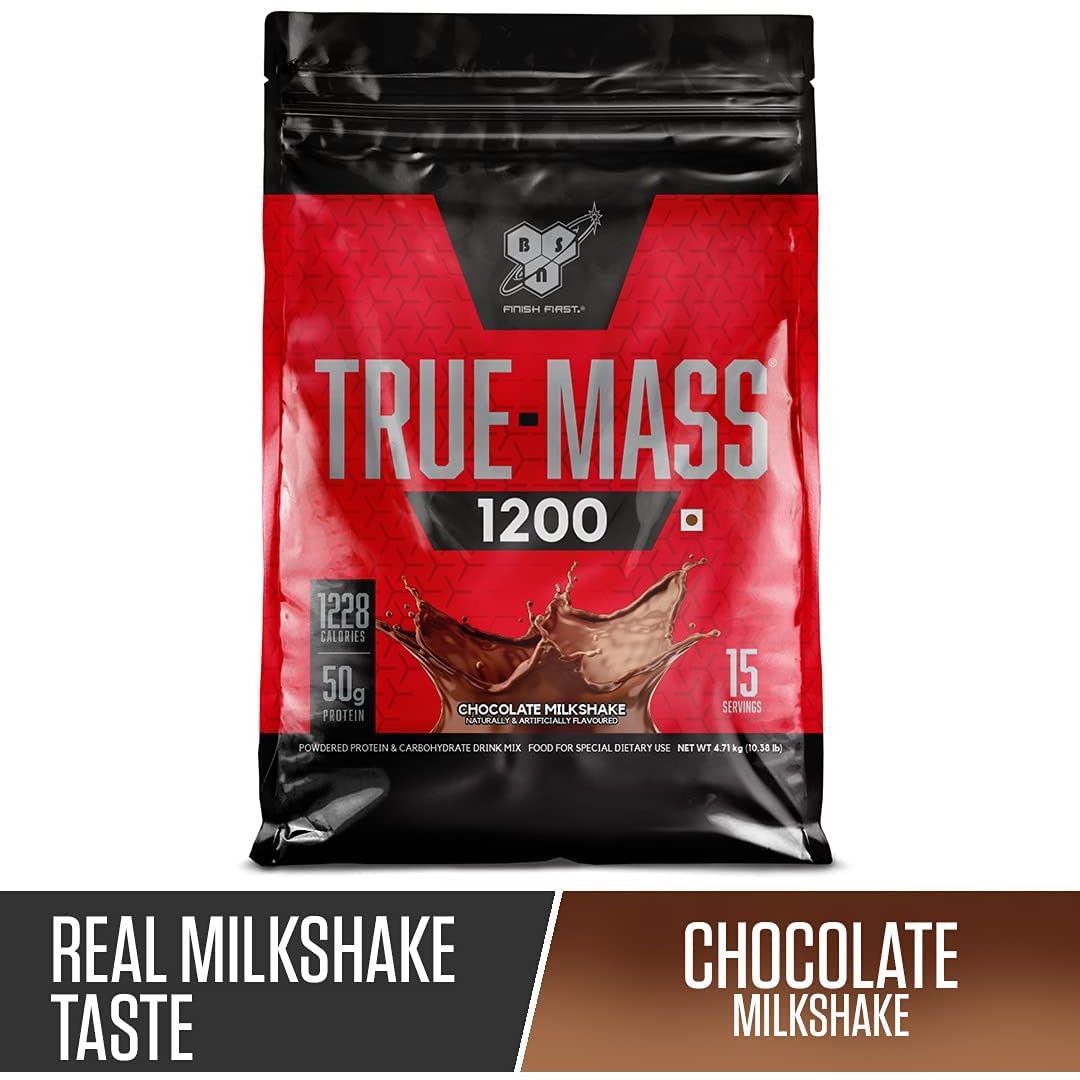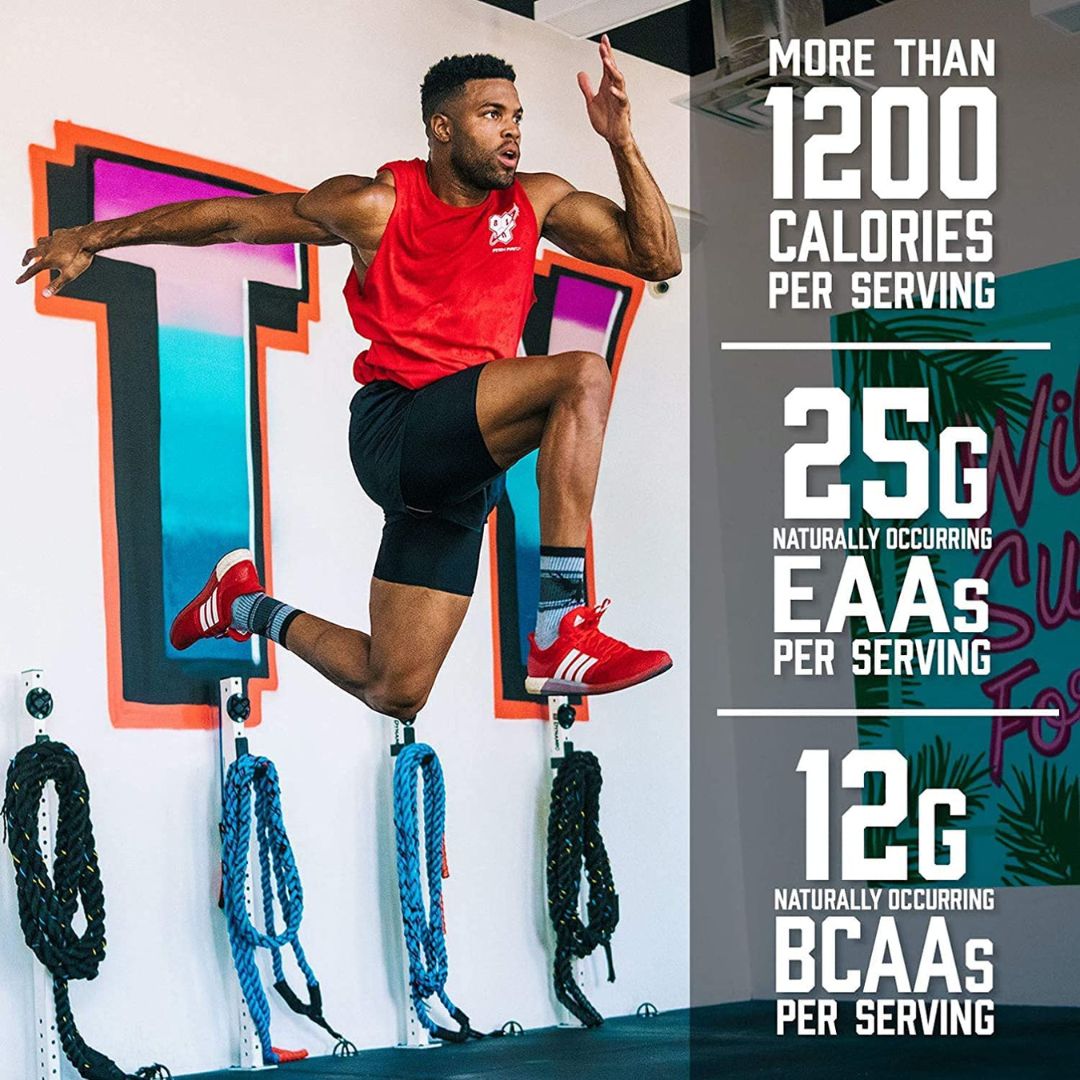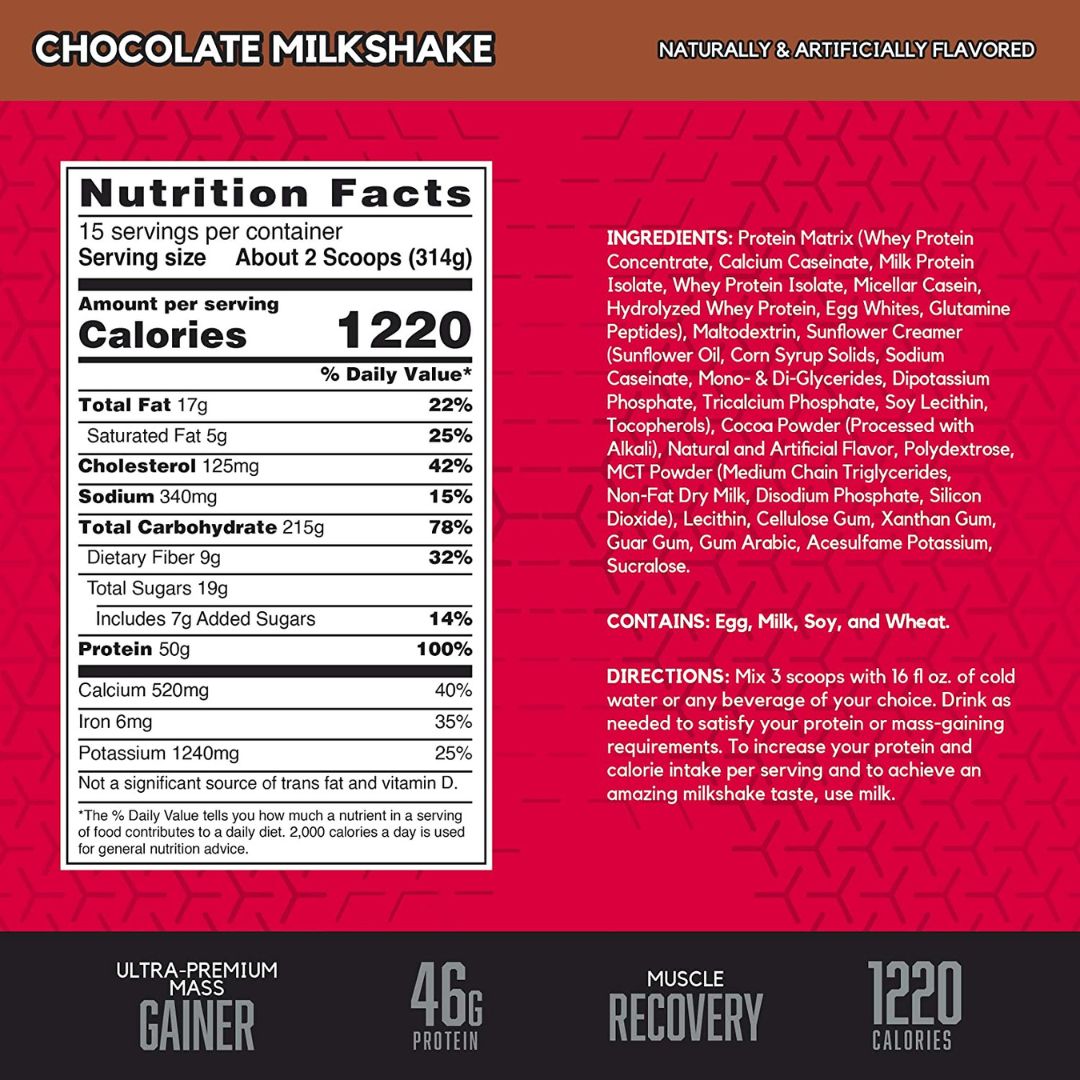 SKU: 115069
BSN Truemass 1200 Chocolate 10.38 LB
---
Expiry Date : 8/1/2024

Designed for people looking to build muscle mass, BSN True-Mass 1200 is the ultimate mass gainer that's engineered for dedicated lifters in need of serious caloric support. This protein powder drink mix features a 4:1 ratio of protein to carbohydrates. This formula contains 50 grams of BSN's signature protein formula along with 215 grams of a unique complex carbohydrate blend that includes ground whole oats. The formula also includes 12 grams of naturally occurring BCAAs and 25 grams of EAAs per serving. Added dietary fiber and medium chain triglycerides round out the nutritional value of each shake. Whether you make your drink post-workout, between meals, or before bed, True-Mass can fuel your recovery from heavy training and provide the nutrients your body needs to build muscle. BSN has become a global leader in the sports nutrition marketplace. BSN is committed to creating dynamic, cutting-edge, and result-producing products. BSN products and the brand itself have won more than 35 sports nutrition awards over the course of the last six years, more than any other company in the industry. The majority of BSN's products are multi-functional enough that they offer applications for a myriad of lifestyles and consumer types. BSN is committed to bringing top-of-the-line nutritional supplementation and beverages to a mass audience.

BSN, True-Mass 1200, 50 g Protein Powder, Chocolate Milkshake, 10.38 lb, 15 Servings
Post-Workout Recovery Drink: This protein powder drink mix is the ultra-premium super mass gainer for people who are lifting heavy weights and looking to build muscle.
Whey Isolate Protein Powder: This calcium supplement has over 1200 calories per serving, including 50 grams of multi-source protein and 215 grams of carbohydrates.
Healthy Weight Gainer: With multiple sources of protein and carbohydrates from the rolled oats, this weight gainer for women and men combines complex ingredients to support muscle recovery.
Weight Gain Protein Powder: This whey protein powder drink mix is packed with branched chain amino acids (BCAAs) and other essential and non-essential amino acids to aid your muscle recovery.
Energy Supplement for Anytime: Support your active lifestyle anytime throughout the day when you drink this protein mix post-workout, between meals, or alongside a healthy breakfast.