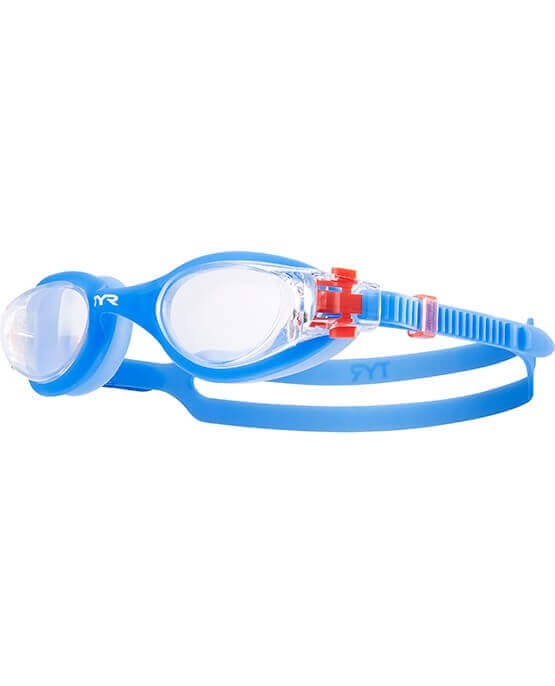 SKU: LGHYBJR-105
Try Vesi Junior Goggles
---
The TRY Vesi Junior Goggles is ideal for junior swimmers ranging from the age 10-16 years old. The product is constructed with a low design that allows a close fit and minimal drag; which makes the goggles water-tight sealed. Its specifically constructed to accommodate young athletes; various facial shapes and sizes to assist their performance while they train and compete.

The product is both lightweight and streamlined. It features a five removable nose-bridge size options to choose from. Its water-tight construction includes durafit silicone gaskets, and wide peripheral range lenses which allows extra visibility under water. 


 Junior 10-16 years

Specifications

: 

Lenses include full UVA/UVB protection.

Speed adjust technology for easy on and off wear.

Available in colors: Transparent-Blue, Purple-Smokey Grey.