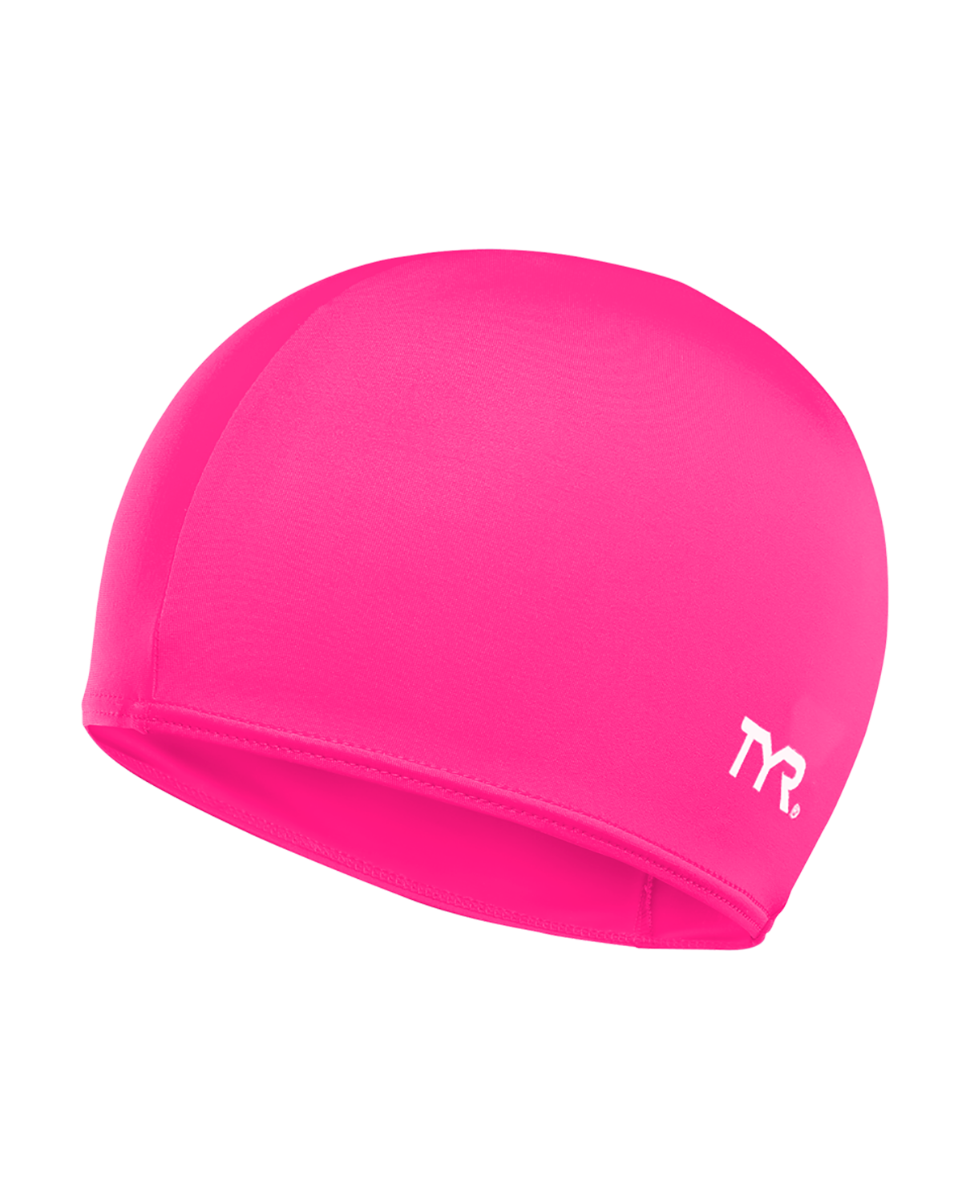 SKU: LCY-428
Swim Cap Lycra Fiber
---
Theâ Tyr Lycra Fiber Swim Cap Isâ SPecifically Designed With The Recreational Swimmers In Mind; As They Are Extremely Comfortable And The Material Will Refuse To Pull Or Snag During Swimming At Various Speeds And It Endures The Water Pressureâ Of Different Swimmingâ Positions. 

The Product Is Best Suitedâ For Warm Water Use Or In Conjunction With An Outer-Cap, The Tyr Lycra Fiber Swim Cap Doesn'T Provide The Insulating Benefits As A Silicone And Latex Cap, But It Will Definitely Provide The Same Performance. 

 

Specifications: 

Eco-Friendly Product. 

Material: 80% Recycled Nylon, 20% Xtra Life Lycra, And Fiber. 

Fina Approved. 

Availableâ In Colors: Red, Black.