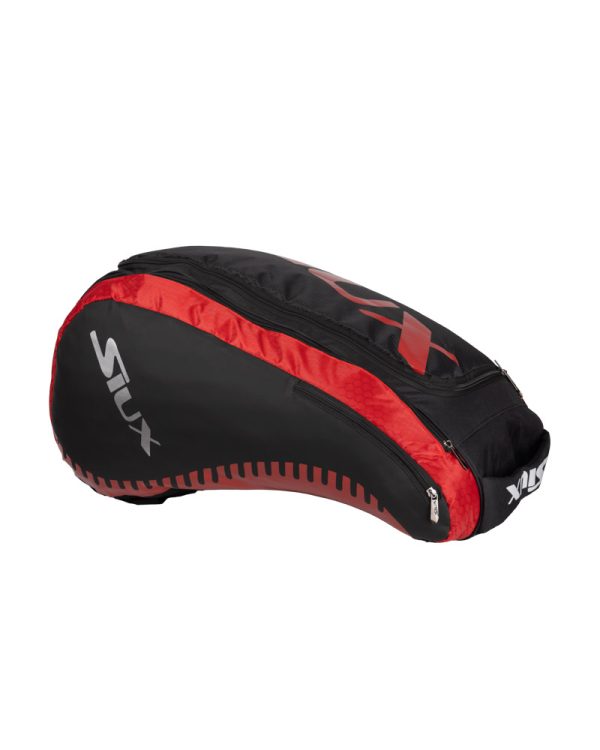 SKU: 110002
Backbone Padel Racket Bag
---
The New Siux Backbone Padel Racket Bag Has An Ergonomic Shape Designed To Favor Player Comfort. It Has Two Compartments For Shovels And A Central One To Store Clothes, Towels Or Whatever You Need.

In Addition, It Also Incorporates A Compartment For Shoes, Two Side Pockets And Another One On The Top, Designed To Carry Small Personal Items And Keep Everything Well Organized.

For Its Part, It Has Two Padded Handles To Carry It Like A Backpack And A Small Handle At The Top.